On friday last week I attempted a first for me...
I cooked my

FIRST

pot roast.
Now I know this doesn't sound like much, but to me ...This. Is. HUGE.
Being not much of a meat eater myself.. I don't have a lot to go on..
and when it comes to seeing meat raw

.

. looking slightly like an animal still..
I lose my want to eat.
Yes, you heard correct, this fatkid will LEAVE THE TABLE.
So if eating it can be a big deal,
you can see how

cooking

it could be a little worse...
But I'm working on that.
So comes the Pot Roast.
Simple. Affordable.
DELICIOUS.
(& extremly hard to screw up!)
Here's what you will need:
One 5 quart crock pot

One 4-5 lb roast

2.5 cans of water

One pk Brown Gravy mix

One pk Onion soup/dip mix

One can Cream of mushroom soup

Five- six brown potatoes, peeled & cut

Half a small bag of Baby carrots

Half an onion
(If you buy prior to cooking night & freeze, make sure to set it our on counter
to thaw 8-10 hours before you plan on preparing.
)
Prep should be done 12
hours
before you plan to serve.
1. Mix both gravy & dip mix packets together in a large bowl
2. Add Cream of Mushroom soup to dry mix
3. Add water to soup/seasoning mixture
5. Place thawed roast in crock pot

fat side up.
6. Pour Soup mixture all over roast
& into bottom of crock pot
7. Place Crock pot on LOW & cook for 10 hours.
6. After 10 hours, add potatoes, carrots, & onions.
7. Continue to cook on low for remaining 2-2.5 hours
You can serve from crock pot, or transfer to a large roasting dish for easier access. (Just pour into dish, flipping roast while transferring.)
Roast will seem to just fall apart while slicing..
this means its good!
hand made salad, pasta dish, and rolls!
For
easy storing
& leftovers:
Cut and peel remaining roast into shreds and leave in gravy with the veggies for a nice Pot Roast Stew!
Enjoy!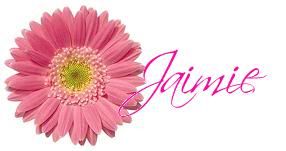 Don't forget to heck out the newest features!