MONTHLY FEATURED BLOGGER
Here in the blogging world, our community is very intertwined. We all have our own group of blogs that we (slightly) favor above others to read daily. Some we found through friends, & others we stumbled across on our own. Because I like to broaden my horizons, and others as well...
Each month I will feature a new blogger chosen by the

MFB

from the month before. This way, we will get to know our fellow bloggers a little more personally, and get to meet new bloggers as well!
This month we will start with a blogger of MY choosing:
1.
Tell us a little about yourself.
Heyyyy! My name is Amanda! I love to giggle, take pictures, bake and blog :) If I'm not doing one or all of those I'm spending time with my husband and my chubby kitty Harley!
2. What is your favorite Lazy Sunday routine?
Hands down: Wake up, make breakfast burritos for me and the hubs (I'm an egg monster, I LOVE scrambled eggs) catch up on our DVR shows, finish laundry, and make lunches for the next day. Super exciting right? I think so :)
3. Why/how did you get started blogging?
One of my good girlfriend's sister keeps a blog about their family just to share with family and close friends and I just loved the idea of using this to document our life and goings on, especially being newly married and all the fun stuff that comes along with it!
4.What is your favorite "Lose Yourself" book of the moment?
Um, not at the moment, but I love reading the Harry Potter books :) I still think my Hogwarts invitation got lost in the mail, it will find it's way to me someday ;)
5. How did you come up with the name of your blog?
The day I decided to go forward with starting the blog I sat and brainstormed ideas with my coworker. I love the word 'forever', and I'm not going to lie to you, I went to Google and typed in 'words that rhyme with forever'. Endeavor popped up and it couldn't have been more perfect :) Like I said above, this blog is to mainly keep a electronic journal of my journey as a new wife and future mom down the road :)
6. What is you favorite movie of the moment?
Last night as I was dozing I caught the tail end of 'Overboard' with Kurt Russell and Goldie Hawn - CLASSIC! I forgot how much I LOVE that movie! :)
7. What is your favorite thing to blog?
Anything & everything! I write what I know, feel, listen to... you name it and I'm going to write about it. I figure, "Hey, it's my creative outlet, I'm going to do it my way." I figure whoever doesn't like it doesn't have to look :)
8. What is your top "sing&dance your heart out"
This is super funny! You'll have to go look at my Wordless Wednesday post for today, that song ALWAYS gets my booty moving :)
9. Link the top 3 favorite blogs you wrote, & tell us what was behind your writing them.
The Final Countdown
- This might be cheating because technically there are 10 posts within this one, but it literally summed last year up with all my favorite blogs :)
Simply the BEST
- again, this was 'our year' in pictures :) I'm a BIG picture fan :)
Today's Letters Inspired
- I think this is my favorite post of 2011 so far because it was the day we heard that we got the house we'll be moving into at the end of the month :)
10. Who/what do you want to be when you
11. Link the top 3 blogs you read.
This one and #13 are really tough because I'm constantly going through my 'Blogs I'm following to see what everyone is up to' so I'm going to cheat :) I check LegosinmyPocket of course, I also check
and
Clark Family Times
all wonderful ladies that I graduated high school with and that it's fun to keep up on what's going on in their life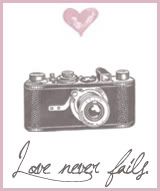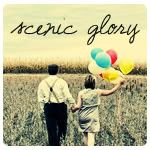 12. Describe/show your top "Can't live without" Item
My iPhone - because hello, it's 2011 people! Everything is on my phone! My GPS, iPod, phone, internet...I'd probably be lost without it...ok that's not true but I would be super sad! :(
My purse - my younger sister makes fun of me that it's like Mary Poppins purse, I can just keep pulling stuff out of it and it never seems to end! LOL But seriously... she's kind of right. :)
13.
Link 3 new blog reads.
14.
What is something you would like to try in the future of your blog?
I see all these fabulous women doing 'fashion' posts, I'm by NO means fashionable but I think it would be fun to play around! We'll see :)
15. If you could re-live any moment in your life,
Most definitely my wedding day. It was seriously the happiest day of my life. We were literally surrounded by love <3
Ok, I feel like Barbie at the end of Toy Story 2, Goodbye now, buh-bye, goodbye now...Oh, my cheeks hurt from smiling! :)
Thanks Jaimie for giving me the opportunity to be featured!