as practice for the new installment
starting on September 1st!
Here is a button to add to your post
if you want to play along!
List of prompts:
WEEK 1
(1st - Introduction)
2nd - A few things about me
3rd - Things I'm good at
4th - I am looking forward to
5th - Today's Playlist
6th - Weekend Goals
WEEK 2
7th - Least fav & Most fav words
8th - Blog goals
9th - What's in my bag?
10th - Favorite websites or blogs
11th - Wishlist
12th - Date night ideas
13th - Weekly rituals
WEEK 3
14th - DIY's I want to try
15th - Things I love about...
16th - On your shopping list
17th - Places to see in my town
18th - Words that are hard to spell
19th - Road trip must-haves
20th - Recipes I want to try
WEEK 4
21st - Celebrity crushes
22nd - Things you did this Summer
23rd - Today I saw:
24th - Guilty pleasures
25th - I make lists for:
26th - Things I'd rather be doing right now
27th - Books I'd like to read this year
WEEK 5
28th - Lessons learned
29th - Vacations to take
30th - Favorite foods
31st - Today's to-do list
Feel free to click any of the above prompts
to head over & join in YOUR interpretation!
...I tried to do this last month, & that just DIDN'T happen...
Hopefully this will be better timing, cause I NEED the practice!
Everyday I will post one of the prompts that they have already thought up, my interpretation of the list, & a new linky for everyone to show of their stuff!
Feel free to join in! :D
This is what I'm gonna use:
Simple, sweet, & to the point.
What about you?
What are YOU going to use?
Fancy pens?
Pretty paper?
Show me!
I want to see what YOU have planned!
Just use the linky below to join up & show off YOUR practice list tools!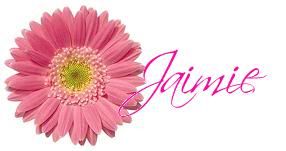 ** NO COPY-WRITE INTENDED!**
**All ideas & prompts for this I got from 30DaysofLists.com!**