Today I sit waiting...
again.
For the third time in the last week I am sitting by my living room window, waiting for a man to show up. A man who is supposed to be on time. A man who is supposed to know what is wrong. A man who is supposed to fix all my troubles.
That's right, I'm waiting for the cable man.
Comcast is supposed to come out and fix the problem that they caused a WEEK ago. After almost a dozen phone calls, tech tickets, different supervisors, & a ton of other mumbo-jumbo, they are finally on their way back out to visit my home.
What did they break to cause such UN-needed stress in my life??
Let me start by explaining that, in my house there is a large difference of opinion. Ryan, Danielle, & I all want Comcast high-speed internet & cable. Eric hates Comcast, and would rather forgo me paying the ENTIRE bill for Comcast, & just keep is Satellite dish instead.
...He's a stickler for change...
Now, the original technician that put in my cable must have forgot the 10-minute conversation we had had about my very unique situation, because he not only disconnected the satellite dish & all of it's wires, & took the little converter for it, but he also spliced into the wires that are for the satellite instead of just running new wires, rendering the satellite USELESS & Eric quite pissed off.
(Especially since now at this point he has gone a week without satellite...
which he IS paying for.)
So now, I sit & wait.
Wait for this man to show up.
This man who I find irritating,idiotic,& useless...
& I haven't even met the poor guy yet

.
I started the practice 30 days of lists ..
to head on over & jump in!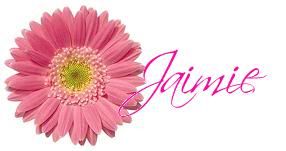 Don't forget to check out the newest MFB feature!