Niecie was over yesterday, gotta love that little pumpkin! :)
She's Speedy-crawl-zalas now, & has those bottom two front chompers coming in!
Today Ryan is home with me, (it's his Saturday.) but there is no rest for the wicked as I'm making him get up & run around getting errands done that I couldn't do till this morning.
This is what our morning looks like:
1. Head to bank to deposit my Checks.
2. Head to Seattle to pick up adjudication for tickets.
3. Take them back to the Kent DOL & re-instate License.
4. Head to Covington DMV to finally put the Camry in our name.
5. Also pick up Tabs for Camry while we are there.
6. Head to Schucks to get an oil change for Camry
7. Head down to apt garage to bring Sam (Honda) up to house.
and that's JUST today!!
Here is my choice for
Pioneer Woman's
Perfect Iced Coffee
Ingredients
1 pound Ground Coffee (good, Rich Roast)

8 quarts Cold Water

Half-and-half (healthy Splash Per Serving)

Sweetened Condensed Milk (2-3 Tablespoons Per Serving)

Note: Can Use Skim Milk, 2% Milk, Whole Milk, Sugar, Artificial Sweeteners, Syrups...adapt To Your Liking!
Preparation Instructions
(Adapted from Imbibe Magazine)
In a large container, mix ground coffee with water. Cover and allow to sit at room temperature eight hours or overnight.
Line a fine mesh strainer with cheesecloth and set over a pitcher or other container. Pour coffee/water mixture through the strainer, allowing all liquid to run through. Discard grounds.
Place coffee liquid in the fridge and allow to cool. Use as needed.
To make iced coffee, pack a glass full of ice cubes. Fill glass 2/3 full with coffee liquid. Add healthy splash of half-and-half. Add 2-3 tablespoons sweetened condensed milk (can use plain sugar instead) and stir to combine. Taste and adjust half-and-half and/or sweetened condensed milk as needed.
(Click HERE to see original post)
Enjoy!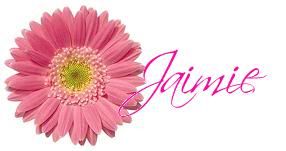 Don't forget to check out the newest MFB feature!