Well, watched the VMA's last night...
(Whhhhy in the hell would I do that you ask??)
The

CLOTHES

...of course!
The Bad:
(Im Soooo tired of these ones...ugh.)
& the WTF???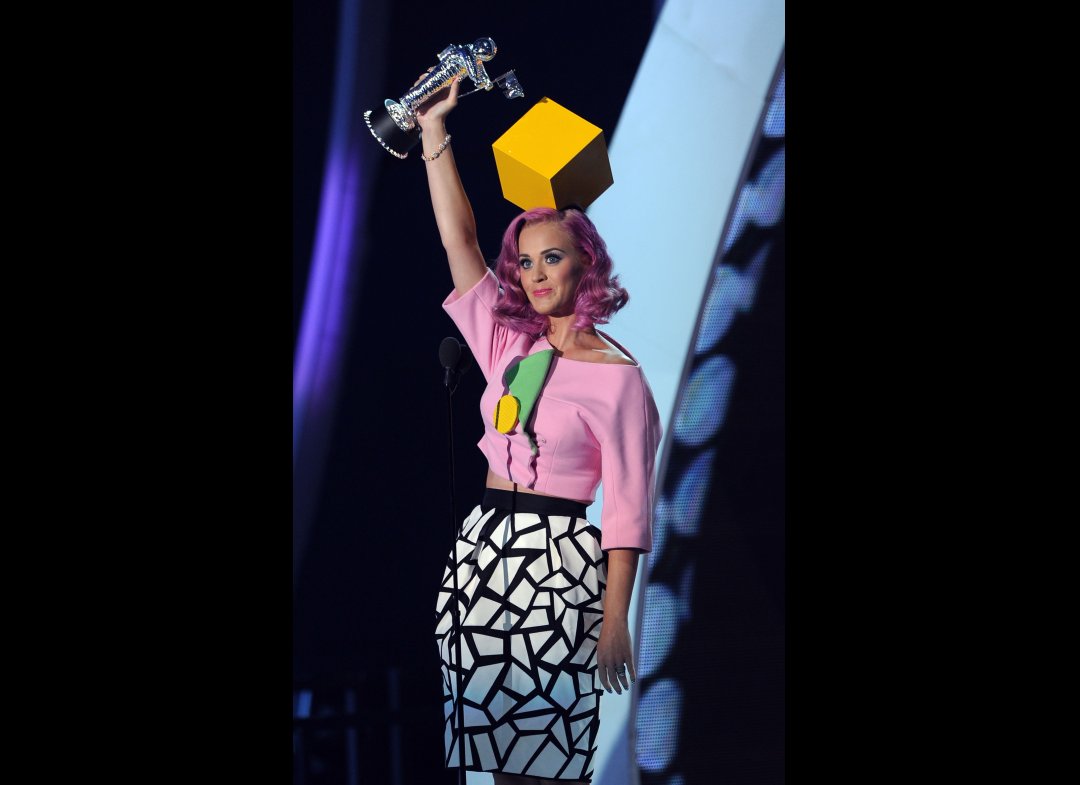 I'm back & forth on this one.
I like it, but I don't.. I don't know...
(but I know I prefer it to her

cheese-block

hat.)
& Last but not least, my
favorites
from the night:
Selena always has such great style!
...Stunning...
I'm absolutely in LOVE with this dress,
It was my #1 pick for the night!
& of course you gotta love Beyonce
with her gorgeous ensemble
& her awesome announcement!
She looks absolutely radiant.
Pictures via here & here
What about you? Did you have a favorite that I didn't show?
How about a "what where they thinking?!" that I missed?
What did YOU think?