This month I thought I'd do a little "do-good" & let my baby sis jump in on the MFB post.
(She thought it sounded fun!)
She's a spunky little chic who I'm glad to say I spend almost everyday with.
with her & my husband in the same room, your lucky if you can get a breath with all the laughing...
Without further ado, Meet:
1.
Tell us a little about yourself.
I'm Danielle!
I Like Giraffes a lot. Nutella is the best thing on earth. Part of Kentwood dazzlers.
I <3 turquoise & purple. I've known my best friend Kristin for 11 years, & I <3 my boyfriend Dylan more than fishes love water.
2. What is your favorite Lazy Sunday routine?
waking up,eating, watching movies,eating some more, tumbling, eating, then sleep.
3. Why/how did you get started blogging?
my stupid sister, made me this stupid blog cause she's stupid (: <3
4.What is your favorite "Lose Yourself"
5. How did you come up with the
6. What is you favorite movie of the moment?
Oh Lord! I have thousands! Lets narrow it down to a sample:
7. What is your favorite thing to blog?
8. What is your top "sing&dance your heart out"
song of the moment?
like, riiiight now? uhm...
-super bass by Niki Minaj
-next to you by Chris brown & Justin Bieber
-dirt road anthem by Jason Aldeen
9. Link the top 3 favorite blogs you wrote, & tell us what was behind your writing them.
10. Who/what do you want to be
I want to be Adam Sandler. jkjkjk no... "I waant to be a billionaire, soooo frickin baaad." jkjkjkjk i dun know. I think I want to do Fashion.
11. Link the top 3 blogs you read.
Otherwise I really only read
12. Describe/show your top "Can't live without" Item
My PHONE. it's Black, & it's a phone... duh.
13. Whats your favorite time of the year?
"What time is iiiiit? SUMMER TIME!!"
High school musical, you should know this.
14.
What is something you would like
to try in the future of your blog?
Fashion posts... or... just normal posts for that matter. (:

15. If you could re-live any moment in your life,
Collecting rocks with my grandpa, we don't get to do that anymore...
he dosn't even remember me. it's sad.I miss him...
Okay! That iss Dani! Make sure you stop over & check her out... Mostly she does just tumble, but I'm helping her get more active in the blogging world. right now she mostly just takes pictures, & comments on everyone's stuff, but she's getting there!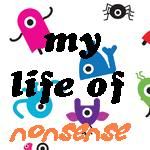 Show her some love!