Big, big, BIG things today!
Today is my FIRST EVER GIVEAWAY!!!
I'm what I'm giving away is sooooo awesome I'm jealous I can't have it myself!
But I CAN share it with YOU!!!
My wonderful friends over at
have agreed to give 1-3 of my luuuucky readers a
now

$25

on that site is a BIG deal.. since I know that the first few deals they are launching for Seattle are $15 and under! & the other cities are just as cheap!
Now if you have NO IDEA what I'm talking about... it is definitely time to educate yourself to the miraculous wonders of Juice In The City.
Click HERE to read what I wrote about them.
Go ahead. No, really.. it's okay... I'll wait.
Seeeee what I Meeeeeaaaan???
even if
Juice In The City hasn't launched in YOUR town yet, make sure to check out the deals happening in other towns... because if they are have a daily deal that is a website deal... YOU can buy it too! It's definitely not limited to

JUST

that city!
Here are some examples of PAST deals, just to get your mouth watering...
(click each image to see bigger)
And there is soooo much more! food, cafes, bookstores...
Have I tickled your fancy enough??
...Now for the Nitty Gritty...
The amount of winners chosen
will depend on the amount of entries.
The more people who enter... the more people who can win!
Winner will be chosen with Random.org

Please make sure to leave an email in your comment!!
Mandatory for entry
*
SUBSCRIBE to the Juice In The city email deals list.
*

Leave a comment here telling me where your from
& what YOUR favorite "Self Splurge" activity is!
Leave a separate comment for each!!
*

Follow Legos In My Pocket via GFC
*

Tweet this:
"
@MrsJLRussell is offering a $25 @
juiceinthecity
credit for a giveaway! http://tinyurl.com/3rhe79c"
(can be done once daily for 2 entries)
Thats
7

EXTRA
chances to win!!
This giveaway will close on 7/24/11 @ Midnight PST!
Gooooooooood LUCK everyone!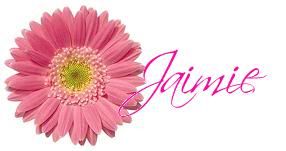 ~Disclosure ~
*Though all thoughts & opinions expressed here are all my own, and are in NO WAY influenced by anyone else, I am compensated by Juice in the City for taking the time to share them with all of you!
*Any discounts or giveaways are provided by Juice In The City.
*Affiliate links included in this post.