It's official!!
Today is the day!!
Seattle Market has Launched!!!
Here is a deal we have today:
Want a laid back dinner with your spouse? How bout a lunch party with the girls that will have them talking for weeks? Maybe you want to sit back & enjoy a peaceful moment to yourself? well look no further than
Purple Cafe & Wine Bar
...Beautiful Atmosphere, delicious food, endless wine selections...
Can it get any better?
How about
$30
worth for only
$15
??
Uhm... I think it just got better!
Changing up the new American Cuisine & doing their best to try to stick to only Northwest ingredients, offering up daily chef specials & a menu with choices ranging from Artisan cheeses, soups, & salads, to pizza, pasta, & seafood, being called "The people's wine bar" by Seattle's Met magazine fits pretty well! Add to that an extensive 600 bottle wine selection you'll agree with it recieving various awards like
"Award of Ultimate Distinction" from Wine Enthusiast Magazine &
"Best Wine Bar" Evening Magazine's Best of Western Washington Viewer's Poll.
For me, this is the perfect place for the girls & I to get away & have a "grown-up" girls night. Dress up, hair did, make-up on, fancy shoes... (NO KIDS)..& Wine???
... UHm.. CHEA?!?!?!
If you haven't experienced the delectable tastes of The Purple Cafe & Wine Bar,
than this deal is perfect to get your taste buds a waterin'!!
I know, I can hear you now:

"Jaimie! I'm Soooooo There! Take me to Juice in the city Now so I can get MY deal!"
YOU DESERVE IT.
(At least, that's what I tell MY husband!)
Value = $30 Price = $15

Savings

=

%50
Expires = 6 MONTHS after deal appears on site
Redeemable at:
1. 430 106th Avenue Northeast, Bellevue, WA; (425) 502-6292
2. 323 Park Place Center Kirkland, WA 98033; (425) 828-3772
3. 14459 Woodinville Redmond Rd. NE, Woodinville, WA 98072; (425) 483-7129
Fine Print
Valid at the following three locations: 430 106th Ave. NE (Bellevue), 323 Park Place Center (Kirkland), and 14459 Woodinville Redmond Road NE (Woodinville). Entire value must be used in one transaction. Excludes tax and gratuity. Must present JITC Deal Code printout to redeem. Limit one per person.
Voucher Instructions
Please remember to tip on the full amount of the pre-discounted bill.
Must present JITC Deal Code printout to redeem.
Interested?
For more information:
-or-
Click this box below to see more deals in YOUR area!!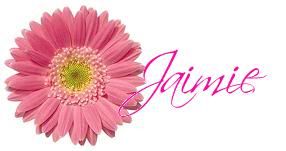 ~Disclosure ~
*Though all thoughts & opinions expressed here are all my own, and are in NO WAY influenced by anyone else, I am compensated by Juice in the City for taking the time to share them with all of you!
*Any discounts or giveaways are provided by Juice In The City.

*Affiliate links included in this post.