Okay gals, today is a big day...
Today, I'm going to ROCK your WORLD.
*make sure your ready...its pretty awesome... I'll wait...... ready??*
Now, like MOST (if not ALL) you guys&gals out there, I know that right now in this economy life pretty much, well... blows. As in: "Everything I do is so DANG expensive!"
Yea, I know... right?
With house payments, car payments, insurance, doctor bills, pet bills, schools "fundraisers" and so on... the wallet is getting pretty thin. Then add in the groceries for dinner each night, cleaning products to keep up with the family's unending mess & rolls on top of rolls of toilet paper since everyone seems to think the plumbing needs a challenge every other day... All your left with is moths & cobwebs in that wallet... am I right?
Yea, I thought so.
With all that Moo-lah flying out the windows, I'm lucky if I don't die from the dagger-glare my hubby thows at me at the small whisper of a hint at anything slightly resembling a
"But Hunny! i got this really good coupon on
(insertRANDOMdiscountsiteHERE)
& we only have to spend $90!
We haven't ever been to a fencing class...It's a great deal!"
You can toss THAT idea right in the trash with rest of it.
DAMN.
Now I know what your thinking:
"Geez, Jaimie... I know all that... I thought you were going to tell me something GOOD."
& I am!

Meet your NEW best friend:
Now, before you start thinking
"Oh-no... not ANOTHER dang coupon site..."

Hear me out.
Instead of your regular discount sites geared toward the
young&single
& ran by big corporations with no real involvement,
Juice In The City
is different!
It's ran
That's right!
Juice In The City comes with a
mission
:
That means that Juice In The City has LOCAL moms, called Local Business Consultants or LBCs, That go around to the businesses that THEY THEMSELVES have used & enjoyed to get discounts that all of us will actually WANT to use. Not random opera, back-alley Indian food, jam-packed Hot Yoga classes in a city an hour away with no daycare, or the aforementioned break your back fencing.
No, this means:
Restaurants you'd go to more often
Toy stores for your little munchkins that wont tear your wallet to shreds!
And way way WAY more!
"
We believe that local businesses need authentic mom recommendations more than ever and that they deserve a chance to survive and thrive and give back to our communities. We feature a picture and personal write up by every mom who sources one of our deals.
We believe that local moms deserve a daily kick in the pants to go have fun in their local areas, and that they should be able to "dip their toes in" and try new things out without spending too much of their family's hard earned money. Sometimes we need that kick in the pants to go experience our local bookstore or independent coffee shop instead of resorting to online ordering or big chain conveniences. We are passing the savings along to moms every day.
We believe that our sales force, our mom LBCs, should be able to work hyper-locally - at home! - with flexible work schedules so that they can spend more time with their children. We enable moms to have fun, make money, be their own boss, and become local heroes; in their communities and in their own homes.
"
Don't you just love that attitude? Whats more important to a community than moms??
Yup. That's what I thought you'd say.
& even better,
Juice In The City
is STILL expanding! this little company that started out in San Fransisco is now in La, Atlanta, Denver, Phoenix, plus tons of others...
and starting in July:
Sea

t

tle

!
I'm telling ya I'm, STOKED!
And grabbing the deals is super simple too!
Just print --> And
GO!
If your like me, anything that easy, is AWESOME.
If you want the deal, you can get it.
DONE DEAL.
None of that " You need
(X)
amount of people to sign up before you can buy!" crud that you see on other discount sites.
(Bleh!)
Deals generally expire at midnight….and they accept all major credit cards.
Some purchased vouchers are even good for 6 months!

BEST PART:
If you accidentally let your voucher "expire", you can still get the equivalent value of services you paid from the vendor, you are just not guaranteed that specific deal.
You heard enough?
Have I tickled that
money-saver's
fancy??
Click HERE
to subscribe to their emails!
Still not convinced?
Want to do a little more research?
Read here on how
Business is Booming!
Read here for
Input from other moms!
Click either of these buttons to view their profiles!
Juice In The City:


*I will be keeping the deals button (shown below) on my blog page.*
So go ahead. Check out
Juice In The City.
I know you want to.
& trust me, this is one indulgence
you'll
NEVER
regret!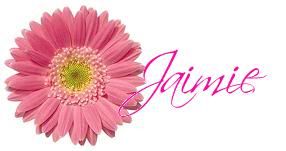 ~Disclosure ~
*Though all thoughts & opinions expressed here are all my own, and are in NO WAY influenced by anyone else, I am compensated by Juice in the City for taking the time to share them with all of you!
*Any discounts or giveaways are provided by Juice In The City.

*Affiliate links included in this post.