What wants some Ice Cream???
Everyone loves Ice Cream!
(Anyone who doesn't is LYING... or maybe just craaazaaay!)
...But nowadays there are sooooo many reasons NOT to indulge...
Diet, not healthy, lactose intolerant, too expensive,
no self control...
(Maybe that last one is more just me!)
Juice In The City's newest deal will kill your craving flat WITHOUT killing your wallet!
Sweet Feet's ice-cream flavored pedicure is the newest way to indulge on a hot (OR cold) day! Think of all the things that are made better with icecream;
*That "time-of-the-month"
*headache, upset tummy, sore throat
All that can be SOLVED... or atleast made a little easier to handle... with Ice Cream!
Relax in this boutique nail salon in the heart of Redmond while dipping your toes into the warm soaking tubs before being exfoliated & prepared for the wonderful paint topping. A wonderful guilt-free calorie free indulgence for only $22!
You can almost hear that familiar
Ice Cream truck tune in the distance...
Value $45 Price $22 Savings 50%
Max quantity: 100 Expires: 12months after deal is posted on site
Fine Appointment is recommended.
When scheduling appointment, please mention JITC Deal Code.
Excludes gratuity.
Voucher Instructions: Please remember to tip on the full amount of the pre-discounted bill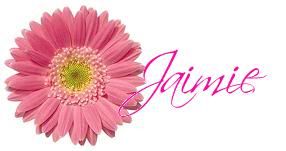 ~Disclosure ~
*Though all thoughts & opinions expressed here are all my own, and are in NO WAY influenced by anyone else, I am compensated by Juice in the City for taking the time to share them with all of you!
*Any discounts or giveaways are provided by Juice In The City.

*Affiliate links included in this post.