I didn't catch the whole

EST

part.
...Crap...
O well, I WILL get in on the next one!
This is outside our apartment,
right next to a pretty little gazebo.
Its a great place to remember how to

just breathe..
2.
Quote
This is my favorite quote.
I tend to

repeat & use

it frequently.
The one who these words belong to, is quite smart...
Though neither of us are very religious,
we still found ourselves there
seeking answers to our troubles

&

peace for our hearts
It will always hold a place with us.
4.
Activity
...Niecie's new favorite pastime...
She's FINALLY big enough for her bouncer!
5.
Page 25 of a Magazine
Cosmo Magazine is on of the 3 magazines that grace our home.
(It tends to be the only one I read.)
Page 25 was some add for who-knows-what
all I know was that there were these HUGE brown eyes,
which gave me an idea...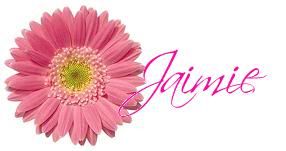 Don't forget to check out the newest features!