It's the last day of February.
So, to celebrate on this last day, I'm thinking a few Love Letters are due.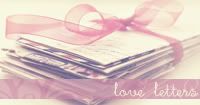 Dear Ryan,
Thank you for taking such good care of your sickly wife. Getting me

tissues

&

juice

, watching my

girlie shows

, even taking me out for the

hot tea & WonTon

soup
Dear Nyquil,
Thank you for being so amazing at drugging me up so I don't feel the sickyness...
(Though I could do without the whole drunk feeling if I don't want to sleep!)
Thank you for never leaving my side ALL week while I was sick, even if it meant taking up my ENTIRE side of the bed for your incredibly teeny body, furious sleep kicking, and loud bulldog-pug snore
Dear V8 Mango-Peach juice,
Your so delicious, so sweet. Perfect at any temperature, wonderful with any meal!
How did I ever live without you?
Thank you for being the most understanding, loving, fun, hilarious, & down right
amazing people we have EVER had the pleasure of calling family.
We laugh with each other, we tease each other,
we irritate each other, we want to kill each other.
Even through all our high points, & all our low points,
We'd never want to go through ANY of it with anyone else!
You two are our BEST friends.
Dear Desperate Housewives
,
Your constant drama filled lives reminds me I don't have it that bad.
Plus, I love snuggling with my hubby just to watch you.
You gals give me something to look forward to each week. No matter if its learning how to lose at poker, prank calling pizza joints (& husbands) or simply gossiping away while you be guinea pigs for my latest baking experiment.

You girls light up my life!
I'm proud to call you my closest friends!
Your worn so thin, I have to roll you to keep you up, & you have holes in the bum, but no other pair of comfies make me feel quite as happy as you.
Your the most amazing kid I've ever met. Plain & simple. We've always been close, & that will NEVER change. No matter what you will always have me there to back you up, help you fall, pick you up, help you cry, watch you smile, & make you laugh.
Since the begining, it's been me & you.
That's how it will be till the end 'Chitlin.
Dear Cellphone,
You tell me the time. You give me phone calls. I can text, email, surf, & blog with you. You take amazing pictures. You keep my calender up to date. You have awesomely addicting games. you even let me check-in at places for the useless badges that I adore so much.
your EVERYTHING (almost) I need! ;)
Thanx for just being plain awesome Chunky Monkey!
You remind me to smile when I almost forget how.
Dear hippo,
When i'm sick, When I'm sad, When I', sleepy, When I'm mad.
Your the BEST cuddle buddy a girl could ask for.
After this long, and your still there for me when I need you. You always know EXACTLY what I need too... Even if I don't need anything other than a "hello. :)"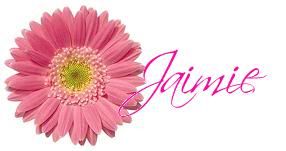 Don't forget to check out the newest features!