A picture of something you wish you could change.
Ryan & I have HORRIBLE luck.
Let me give some examples:
Ryan's car "Diego" was stolen right
before Christmas a few years back.
A drunk new teenage driver (with NO INSURANCE)
ran into my new car "Sam" a month beforehand.
Ryan was laid off from work shortly after "Diego" was stolen.
We have to go on unemployment.
Borrowed a car ( "Bo" )
from our friend Josh,
then someone backed their car into it, pushing it into another.
We got "Diego" stripped almost beyond recognition..
A few months later we decided to Finally get married
on our 7th year anniversary six months later,
So we can try to start having a baby.
I was laid off from my job, received unemployment for a month, found out I was DENIED,
& owed that $ back.
I get a new job, & we make the decision that we are going to buy "Bo" from Josh. .
The MONTH before the wedding, we ended up having to also moving out
of the apt we had lived in for 5 years, because inflation was to high.
(We live in Josh's parents living room for that month)
We check on our storage unit, to find an entire colony of ants have moved into our couch
Need new unit, need new couch.
Not pregnant yet.
"Bo" had been taken in for an full import style tune-up as a present to Ryan for our wedding.
(Detachable steering wheel, kill switch, alarm... plus all his fancy boy stuff)
Receipts Josh had gotten from the original owners were fake
= an EXTRA $2000 worth of parts & tuning.
Finally leave for Honeymoon.
Get to Tillamook, OR & find out that we only have $400 cash...
my purse with all our $ and bank cards still at home.
Move into apt with new roommates (Melissa & Anthony) AS SOON as we get home.
Anthony proposes to Melissa at Christmas, Melissa gets pregnant end of January.
I'm still not pregnant.
The four of us move to a bigger apt with a garage.
I get laid off, AGAIN.
Our pug Mazda majorly hurts his back.. loses use of back legs.
6 weeks off his feet & possibility of major permanent damage & needing surgery
*Things went okay for a few months*
Help throw Melissa & Anthony's wedding.
Have a great summer vacation.
One year of trying, STILL no pregnancy.
Ryan runs out of unemployment.
Someone breaks INTO our garage, steals "Bo" & all of Ryans tools & extra car parts.
(The steering wheel was detached, kill switch flipped, alarm set, AND MAIN FUSE PULLED.)
...At least we have my car...
Same day Melissa has major pregnancy scare.
Anthony borrows my car for work, accidentally seizes motor.
I start having major health issues, not sure what is wrong.
Melissa finds out Annaise is Frank breech,
we schedule a C-Section in 3 weeks.
My mom lets us borrow her car.
(..But SOMETHING is not right...)
1 week after hearing the good news about being pregnant,
the doctor confirms my worst fears:
I'm having a miscarriage.
Melissa has Annaise the NEXT week.
The miscarriage makes me majorly anemic, & VERY ill.
A week after being home, Annaise has a Staph infection,
spends a week in Swedish.
....
That last one was about 4 months ago...
Since then some one has tried to steal BOTH "Sam" (Even though she dosn't RUN)
& the new fixer-upper tegger we had bought to get around in.
I'm sure somewhere along the way things will change for the better...
but I'm losing my patience waiting for that day to come.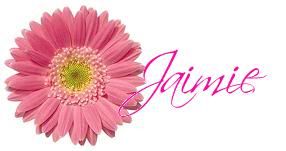 Don't forget to check out the newest features!