MONTHLY FEATURED BLOGGER
Here in the blogging world, our community is very intertwined. We all have our own group of blogs that we (slightly) favor above others to read daily. Some we found through friends, & others we stumbled across on our own. Because I like to broaden my horizons, and others as well...
Each month I will feature a new blogger chosen by the

MFB

from the month before. This way, we will get to know our fellow bloggers a little more personally, and get to meet new bloggers as well!
1.
Tell us a little about yourself.
Hey there yall. How you? Well my name is Liv and I am simply a southern girl. Ive lived my whole by the grace of GOD! I'm 23 years old and Ive had breast, cervical, ovarian and uterine cancer. I had a major hysterectomy in December and even had to be medically put into a coma due the emergency of the situation so I am not here for any other reason other than the Lord wants me to be! I am in college (UGA) Go Dawgs! And I am still deciding whether to take my show on the road and become my state Rep for Agriculture or go be a middle school teacher! I am engaged to be married! Wedding date is in June of the year! Wow! – I truly haven't thought about it till just now that in little less than 6 months I'll be a MRS! But I am just your down home country glam girl that has a feel for the high life, and shines with the light of the Lord!
2. What is your favorite Lazy Sunday routine?
(btw I don't have many Lazy days, and if they are Lazy… I really don't get out of my PJs)
Typically on a good Sunday I am in my hometown so I wake up (first and foremost!). Take a shower. Get dressed into my Sunday best and head to Church! After Church we go to a brunch with the family/friends. Head back to the parents house and start packing myself to head back to school.. after hugs, and kisses I am on the road, rocking to my Ipod on shuffle till I pull into my driveway and then after all that it is time to relax.
3. Why/how did you get started blogging?
I started blogging when my fiancé was deployed. I basically took my life and decided Id make a day to day declaration of my confessions, recipes, tips, and basic blab.
4.What is your favorite "Lose Yourself" book of the moment?
5. How did you come up with the name of your blog?
I live a simple life. Daisies are one of my favorite flowers. And Ive been walking on sunshine for a long time, So simplysunshineanddaisys came to life..
6. What is you favorite movie of the moment?
Oh goodness… I am not good at picking just one..
7. What is your favorite thing to blog?
Oh goodness honestly.. I blog about me.. If it doesn't have to do with me I am usually not talking about it. I just recently took the whole fashion and beauty post envelope push but I am still unsure about what I am writing about… Its my blog, and people read it because they are interested in me.. so I guess I am doing something right.
8. What is your top "sing&dance your heart out"
This is probably going to sound so dumb but honestly it is Freak the Freak Out by Victoria Justice.. I have a little sister who happens to love this girl, and so I have it stuck in my head all the time, and it isn't that bad..
9. Link the top 3 favorite blogs you wrote, & tell us what was behind your writing them.
I wrote all of this out.. for another blog but it is my wording and it just explained a lot about me and my life thus far…
I wanted to be able to tell the world without telling the world of my horrible past as a young child, and even as a teen. I was victimized and tortured so with this post I was so lost with how anyone could act as my friend had. It's a favorite because while not many people commented I got something off my chest and it calmed the inner demon!
I seriously wrote this with tears in my eyes! I was overwhelmed with the prayers and emails sent to me from the lovely ladies of my world during one of my hardest times and I was happy to be alive to tell them! It is one of my favorite posts because I felt like I was high on love just writing it.. feeling weak from surgery and emotionally drained this blogging world picked up for the Lord to finish the job.. not that he needed help but like to wrap me in there love and present me for healing like I was really special to them, and the post didn't do my feelings justice!
10. Who/what do you want to be when you
I want to be a wife, and a great mother when I finally grow up into myself. But career wise, I want to be a middle school FFA advisor, and work towards getting into a political office becoming my States Rep for Agriculture.
11. Link the top 3 blogs you read.
12. Describe/show your top "Can't live without" Item
My can't live without item has got to be my carmex!
13.
Link 3 new blog reads.
What is a new blog read exactly? I am just going to link my other top 3 reads!
14.
What is something you would like to try in the future of your blog?
Id love to do a fashion or makeup blog post. A vlog. And Cooking/ Recipe post!
Fashion—My love of plaid! Haha I have serious major plaid issues!
Makeup – The stuff I use. The color choice and of course the smokey liner look!
Cooking/Recipe—My bacon wrapped chicken on orange marmalade toast! – with my frozen fruits juice!
15. If you could re-live any moment in your life,
when & why?
Id say the day my little sister was born. She is literally my baby! I believe my Mama had her for me. I wanted that smaller sibling my whole life (Ive just got a bunch of mean older ones!) and she was my greatest gift! But then again… a baby changes everything!
Who do you nominate for next month's MFB?
She is my little sister in the blog world!
And I would love to see her get some form of recognizing at some point!
Thanks again to Olivia for participating in MFB!
Make sure you head on over to hear blog and see what else she has in store!
Check back next month for a lovely southern belle from GA with a pug in her lap and a story to tell :)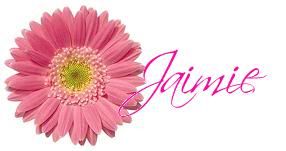 Don't forget to check out the newest features!