This week our MFB is a sassy lil Okie with
an upbeat attitude & a smile that can be heard for miles!
She's one of my newest "Daily Addictions!"
Let me introduce you to Lauren from
Savvy?
I never know what to write in these things.. My name is Lauren. I am from Oklahoma, but now I live in Florida with my husband and 3 kitties. I love to read. I love the beach, and laying out in the sun. SCUBA diving is probably my favorite thing to do. I wish I got to go more often. I am diabetic (type 1), and I have a ridiculous sweet tooth.
2. What is your favorite Lazy Sunday routine?
After church is almost always nap time! If not that, it's reading a book or catching up on TV shows.
3. Why/how did you get started blogging?
I just recently started... mostly out of boredom? My posts at the beginning are super boring. Not that I have anything exciting to say now, but I try to either have something to say, or some pictures to post. For a while, I only read a couple of my friends blogs. Eventually, I checked out For the Love of Blogs, did some hopping, and have found some great blogs to read!
4.What is your favorite "Lose Yourself" book of the
moment?
The Hunger Games trilogy!! I had heard so many people talk about reading it. I had no idea what it was about, but it was only $5 for my Kindle, so I downloaded it. I was completely absorbed! I am currently reading the 3rd one, Mockingjay, and I figure I'll be done by the time you read this. I wrote a little about this series Tuesday morning, I believe.
5. How did you come up with the name of your blog?
I have a love for Captain Jack Sparrow... and he likes the word :)
6. What is you favorite movie of the moment?
Movies.. I can never pick! Netflix is our friend. I guess I would have to pick Harry Potter and the Deathly Hallows. I'm a huge HP fan, although I usually hate the movies. I can never stop picking them apart! I was surprised by this one in theaters, though. I hope Part 2 is just as good!
7. What is your favorite thing to blog?
Pictures, I suppose. I really don't know anything about photography other than what I attempt to learn from some blogs! I take my pictures for me, though, so if no one else likes them, oh well! Though, people have been kind on my blog. I appreciate kind commentators! I like to participate in different photo challenges. I don't have much to be creative in anymore, so it's nice to be attempting it again.
8. What is your top "sing&dance your heart out" song of the moment?
I rarely dance, let alone dance my heart out (if you've seen me, you understand), but I do love me some singin'. Lately I've been on an Adele and Brad Paisley kick... And you can't go wrong with some Hairspray or Wicked.
9. Link the top 3 favorite blogs you wrote, & tell us what was behind your writing them.
This is one of my new favorite photo challenges. There is a new quest every week! I have only been able to participate twice, but I look forward to more.
For the first time, I was complimented on my writing. Made me feel good.
Some insight into my character
10. Who/what do you want to be when you
I have no idea! I graduated with a degree in Criminology, but before I even graduated, I knew I never wanted to do anything with it. I went back to school for possible nursing school or something to do with microbiology. BUT then I got married, and had to move away. And now I don't have the money to go back to school! It's still lurking in my mind... hopefully someday. For now, I've been doing Rosetta Stone just to keep the neurons awake. (It doesn't take long for them to fall asleep... especially in my head! I'm definitely a use it or lose it girl.) Also, perhaps, someday, a parent ::gasp::
11. Link the top 3 blogs you read.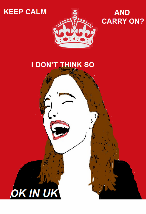 I met Mollie in college. She is probably the reason I started blogging, come to think of it. I had to create an account to comment on her blog!

Johi cracks me up. She reminds me of me, only prettier and funnier!

Dwija.. or Dweej :) Has a great story, and great posts! Go check all these ladies out. I don't think you'll be disappointed!!
12. Describe/show your top "Can't live without" Item
My iPhone. Seriously, how did I survive without it?! It's hard to remember!
13. Whats your favorite time of the year?
I can't decide! There are so many things I like about each season! Although, I've noticed that in Florida, you don't really have seasons...
I love spring because of all the pretty flowers! My allergies don't like spring so much, but I can't resist a flower picture. Flowers make me happy!

Summer = beach here, it meant the lake back home. I'm good with either! It used to mean no school, so I got to read what I wanted without feeling guilty about not reading a dumb text book.

I love fall, but, unfortunately, even it Oklahoma, it only lasted a few weeks. I love the way it smells, the beautiful leaves, the colors, football season (Boomer Sooner!), the food, etc.

Winter has Christmas, which is my favorite holiday! I love Christmas music! And lights. And snow (if we ever get it).

I think I like whatever time of year it is currently the most :)
14.
What is something you would like to try in the future of your blog?
I'm always up for trying to be more interesting.. or funnier..
or have better pictures to post!
15. If you could re-live any moment in your life,
This is kind of drab, but I'd like to re-live my freshman year of college. I'd make different friends, and different decisions to be a better person and student! I wasn't myself that year, and I hate that I was that way.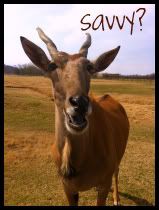 Make sure you head of & check her out...
A quirky, giggly look at life that you will LOVE!!