(This post was really intended for yesterday, but I couldn't do it. I needed to surround myself with good thoughts, or else fear drowning in despair. Lucky I had family & friends who were willing to stand by my side, & make sure I didn't feel alone.)
"...Say what you need to say... Say what you need to say..."
Today was supposed to be a good day.
Today was supposed to be the greatest day of my life.
Today was supposed to be the day I became what I was meant to be...
Today, is the day, I was supposed to be
...a mommy.
MY MISPLACED DREAM
"Walking like a one man army
Fighting with the shadows in your head
Living out the same old moment
Knowing you'd be better off instead,
If you could only . . ."
(breathe Jaimie.... Just Breathe.)
I've heard everyones good thoughts, condolences, prayers...
"Just not your time"
"Everything happens for reason"
"You'll make a great mommy"
"Your day will come"
I know all of this is true. But how am I supposed to explain that to the whole in my heart that refuses to go away? How to I get the pain that washes over me out of nowhere to understand that bullying isn't very nice?
How do you tell a desperate heart & soul to just... be patient?
"Even if your hands are shaking
And your faith is broken
Even as the eyes are closing
Do it with a heart wide open..."
Everyday it gets a little easier.
Everyday I breathe a little deeper.
Everyday I smile a little wider.
Everyday I get a little stronger.
Everyday is a new step.
I'm getting there. I will get better. I know I will never fully move on, but I will not allow this to make my story. I will only allow this to be a chapter in my book. A struggle I needed to overcome on my journey to a greater goal.
"...Say what you need to say... Say what you need to say..."
I will be a mommy.
Just... not today.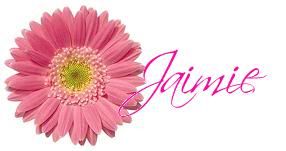 Ps - Thank you everyone who has been there for me through all of this.
*All of you out there in the bloggerverse, who have sent me smiles & love. I really do appreciate you. I never knew how much it could help! I love you all, Thank you.
*SummerBreeze, It was nice to not be alone yesterday. As much as I said I was okay, I know you knew different. I love you, Ying. Thankyou.
*Danielle, You've been there everyday for me. Dealing with my ups & downs, being one of my BEST friends & yet, not being afraid to tell me the hard stuff no one wants to say as well. I love you, Thank you.
*Ryan, I know this hurt you too. I love you more than anything. I'm sorry that we had to go through this, but I know that in the end this has made or bond even stronger.
( I know that for sure, when your willing to wake up last night
& talk with me at 4am cause I don't want to be alone.)
What is left? We've been through it all now... NOTHING will ever break us.
& last but not least,
*My OWN Momma. You are breathtakingly amazing. You dont understand the toll you take on me. & right now, I miss you soooooo much. There is nothing that I want more than to just lay my head in your lap while you rub my head the way that only you can. Thank you so much for staying up well past your bedtime just so I could hear your voice. I love you, & I can't WAIT till you come home!