No. Not really.
But, it is Ryan's Friday! That means I get my hubbly for a WHOLE
3
days before he goes back on this ridiculous work schedule. But like I said before,
I can't complain!
What do we have planned for the next few days?
Weeeeellll.... we are HOPING to get Ryan's FIRST paycheck on Friday.
We've been broke for so long, that the $$$ is already burning a hole in my pocket, & I don't even have it yet! (& thats NOT good, lemme tell ya...)
*I Swear, I need to join a 12-step program for Window-Shop-aholics*
Today we are just gonna relax, lounge around, and enjoy having no plans...
because this weekend kicks off the start of what we call
We have something goin on almost
of the month...
As for the weekend:
Friday - I'm hoping to maybe get Comcast scheduled as a surprise for Dani... Maaaybeee.
Saturday
- My wonerful Wifey/Bestie
Melissa
turns 21!!! (Sheesh, what a Youngin!) So her hubby is getting a babysitter & we are TAKING her OUT!! Karaoke, drinkin, pool...
Maybe the casino for some dancing... Caaaan't wait!
Sunday
- The hubby goes back to work, while I watch little Niecie & get the house in tip-top shape since Momma &
Danielle
come home 2 days later!! I do get to end the night with a Mexican Fiesta For my lovely Gal-Pal Katie! (Her Bday is same as Melissa's!)
Then we get to start up the week with a big
...Hee Hee...
Did you see MY POST yesterday about my newest addiction??
If you didn't.. you neeeeeeed to click
HERE
and check it out... TOTALLY worth it! :D
Last but not least, got some new postcards!
Take a look:
Aren't those awesome??? :D
Have you joined in on the postcard swap??
Click the button to hop in!!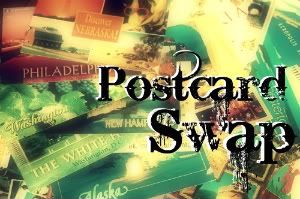 Don't forget! Today is the LAST day for our wonderful MFB Lauren's feature!
Make sure you check it out!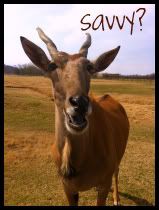 What are YOUR plans for the weekend?
Share them with me!