I have recently fallen in <3 with these posts floating around my rss feed!
I want to introduce you to my newest addiction:
A project called
Here is the intro from Victoria and Lindsay:
Three simple words, that unfortunately in today's world are seldom heard.
We are always trying to fix those little problems that we think are wrong with us
rather than embracing what the universe has blessed us with.
You should love yourself whether you are tall or short, or thick or thin…
remember that you are beautiful.
To help spread this message and help every woman realize her true beauty
are asking you (fellow bloggers, designers, crafters, and writers)
to come together and share why you love YOUR-selves.
We as a community should show that all shapes and sizes are beautiful.
It is our spirits that should shine through.
My Curves & I
Not gonna lie, its been a very love/hate relationship these past 24 years.
I've dieted, exercised, fasted, (binged) sweated, fought, & cried.
I've been on that rollercoaster for way to long.
But in this last year & a half, after I married my best friend, I sat down & had a very serious conversation with him. We talked about the pro's & con's in eachother & in ourselves.
& not ONCE did my shape or its constant flux ever come up.
When I asked him about it, he laughed.
"Hunny, you always like to remind me that when we met, you were 80lbs. But I'm going to tell you know just like I told you then. I LOVE YOU. Wether you want to be 7 million pounds, or 10 lbs. When I look at your body, I don't see your weight. I see the confidently sexy, goofy, & beautiful woman I married. I LOVE YOU."
& I realized:
I love me! The REAL me.
The real me likes to sing.
The real me loves to dance.
The real me loves to feel sexy!
The real me loves to cook & bake.
The real me loves to
EAT.
Now, don't get me wrong, I love healthy foods...
But don't you DARE try to take this Italians carbs away!
& with carbs, comes curves...
& The real me LOVES her CURVES!
And now, I ask you to join in on our project. Lindsay and Victoria are declaring the week of
June 1st through June 8th Spread [your] Love week,
and we want to know why you love yourself.
So take a photo of yourself with a sign and let us know why in a post.
Help spread [your] love and promote positive body image for EVERYONE out there.
And once your post is up, go link up with us here.
Your self-love post will remain there for the rest of the year to encourage others to love their-selves as well.
To help spread the word and encourage others to love their-selves as well, grab the badge below: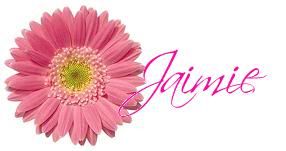 Today is the last day for this months MFB,
Make sure you check her out!