As rediculous as it is i'm just soooo excited...
(I feel like a little kid on Easter.. finding that first Easter egg.
I received TWO postcards in the mail today!
I know, I know.. seriously? I'm this excited over some snail mail??
The first was from my Momma..
She just had her first trip EVER to Hawaii!
When she asked me what I wanted.. i asked for a postcard sent from there...
(Well I got exactly that.)

I called & teased her when I got it, cause I expected a little more writing... but she just laughed... "Oh, I didn't think of that!" haha I love her...
The next one I got was from a new friend named Nadine
Recently I ran across some gals who said they send postcards back & forth, I thought this sounded like alot of fun & asked if I could join in..
(It would be nice to get something in the mail that wasn't BILLS)
This is what I received from her:
I Absolutely LOVED this one! So vintage styled..
plus, gotta love a girl that chooses pinkish purple ink over bland black or blue.. ;)
(I'm sending mine out to her tomorrow, though its definitely not as cool!)
If YOU love to get snail mail, & would love to join in,
leave your email in the comments and I send you one too!
(Don't forget to head over to Nadine's site & send her an email as well!)
What's in YOUR mail box??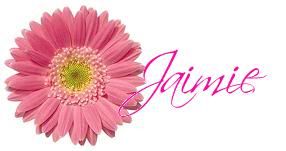 Don't forget to check out the newest features!