I know I haven't been writing much lately, & i just wanted to let you all know...
Make sure to click

HERE

to see my post for this week's PhotoSwap!
it's a good example of why my hubby is definitely...
I've been working for the last few days
doing a motor swap on my car with my hubby & some friends...
...yes you heard correct...
I'VE been WORKING on a CAR.
(I'm very proud.. I haven't done any work on vehicles since Ryan & I got together back in high school.. & I was just doing it because HE liked it... lol...
Plus, that was a Chevy.. this damn Honda is a little different...)
Long story short, When I bought the car it was adorable...
(Yes, that's me wearing a super long hot pink scarf & fuzzy boots. Don't judge me.)
but a few years ago some new teenage driver (with NO insurance) ran into me & I never was able to get around to fully fixing any of the more, superficial parts...

I replaced the corner light obviously...
& the fender, bumper, & hood... but they ended up being replaced with crappy white parts...
& I just never painted them.
But that's all going to be fixed now!!
My Daddy thankfully let me commandeer his awesome shop for the week so we could work!
Definitely will post more later..
but here is a few beginning shots for your viewing pleasure!
Taking my baby away!
This is the "oven" my dad uses to heat up his steelwork he does for his blacksmith shop.. we used it to try to stay warm!
Levi would not leave my side,
even while I was under the car!
Being awesome & helping me out!
v v

New

&

Clean

(ish)

....

Old

&

NASTY

v v
After we pulled the motor...
THIS is what I did for 2 hours... YUCK!
More later!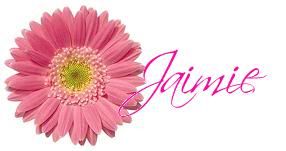 Don't forget to check out the other features!