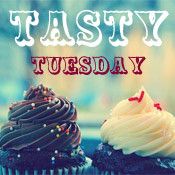 This is honestly my new go-to easy dinner favorite!!
I do things a tiny bit different than the package calls for...
Original post as seen
HERE
Cook Time: 8 hours on low (4hrs on high)
Ingredients:
* 2 lbs boneless skinless chicken breast
* 1 Pkg McCormick Slow Cookers Fiesta Seasoning Mix
* 3 cans

(10 ounces each)

Rotel diced tomatoes w/ chilies

(Mild)

, drained
* 1 can

(15 3/4 ounces)

whole kernal corn, undrained
* 1 can

(15 ounces)

black beans, drained & rinsed
Clean & prepare chicken after removing from package.

Place chicken in slow cooker.

Combine seasoning Mix, tomatoes, corn and beans in separate bowl until blended. (Be prepared with a larger bowl, the volume is alot more than it would seem.)

Pour over chicken. Cover.

Cook 8 hours on LOW or 4 hours on HIGH. Remove chicken from slow cooker.

Shred chicken, using 2 forks. Return chicken to slow cooker; mix well. Serve over cooked rice with assorted toppings, if desired.
Now if you have a larger crock pot, you can shred the chicken in the pot. when shredding, don't worry if the pieces are still clumped together. when you stir the chicken into the mix again, it will all separate out.
My Family & I prefer this over rice, but it is also really goof in a flour tortilla like a fajita! Try topping it with sour cream & shredded cheese. Makes GREAT leftovers for the next few days as well!
Let me know if you try this one out for yourself, what you think, & any variations you come up with so I can try them too!!