Joining in today for: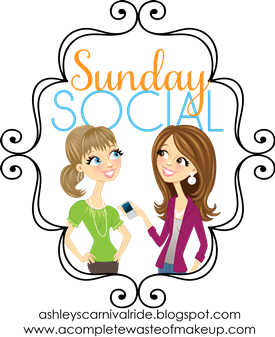 This weeks questions: All about your childhood
1. What was your first car?
The first car ever in my name is my 1994 Pearl Royal Blue Honda Civic, 4door...
Sam.
I still own her, she is a great car & has lasted my hubby and I a long time.
But, the car I consider my first... My first love... was our 1987 Jet black Mazda Rx7...
Rex.
Love of my life that car.. I held on to that thing for years after it blew the APEX seals, hoping someday we could fix him back up.. but eventually, the truth became clear that I would have to let him go. The day I told my dad to haul him off for me.. I cried.

<3
2. Who was your favorite childhood teacher?
I dont think I could pick just one..
4th - Mr. Montoya
5th - Mr. Stewart
7th - Mr. Kolding
10th - Mr. Mullay*
*Prob my top fav... He knew my hubby & I from day one, & was such an awesome guy!!
3. Were you involved in any sports/extracurricular activities?
Soccer, Vollyball, Gymnastics, Choir, Band, & Auto
*Thats me at the bottom right*
4. What was your favorite birthday party?
I had a huge sleepover when I was like... 12 or something. Pizza, candy, balloons, Scary movies, & about 6-8 of my friends. :)
That and the one where I thought it would be the GREATEST
idea
to invite all 4 of my "Best" friends..
That was scary, but still one of the bests!
5. Who was your teen celebrity crush?
oooh boy.
The one & only JTT
& Erik Von Detten
What can I say, I had a thing for goofy blondes with sultry eyes.. yum!
6. What show/movie did your parents not allow you to watch?
uhm? I wasn't really told I couldn't watch something, unless it was like a sex scene or really violent. My momma didn't really let me watch really scary movies, but that was okay with me, cause I hate scary movies. :P
Next weeks Questions: All about
Valentines Day
1. Best Valentines Day you've ever had?
2. Worst Valentines Day you've ever had?
3. What do you have planned for Valentines this year?
4. Best Valentines Idea if your single?
5. Favorite Valentines candy?
6. Favorite Childhood Valentines memory?