Anyone who knows Ryan & I knows we live for our cars. Motorheads through & through. Very early in our relationship Ryan turned me toward the dark & delicious side of being a grease monkey. I already had a bit of a emotional foundation from my dad & uncle, but Ryan introduced me to a whole new world. And I loved it!
When we found out we were having our first son, Kai... we were so excited! We couldn't wait to teach him everything we knew! The in and out of a motor and how everything works and why. Maybe being lucky enough to have him share our passion with us.
We realized very quickly that unfortunately there isn't much in the market for children s books geared toward the average car enthusiast & their kid. We were really bummed.. & then somewhere along the way heard whispers about the snails....
The Noisy Snails that is!
via
The Noisy Snails is a short story written by young first time author Michael.J. Meyers.
via
"

My name is Michael J. Myers and I have been a MotorHead from the start. I was raised in South Jersey and have been here ever since. Growing up the difference between most of my friends and I was the location of our toys. When my friends wanted to "play" they went to the toy chest or the closet. My toys were in my garage. Between my dirtbikes, quads and Dad's classic car all I needed was dirt trails and open roads in place of a playground. While I never intended to sit down and begin writing children's books, for I am a 23-year-old MotorHead, the idea came to me one day and has consumed me ever since. The Noisy Snails started as a vision that worked its way into a book, and then into a series of books...The MotorHeadGarage Series."
-MotorHead Garage Productions ATA Page
The Noisy Snails is a book about twin "snails" (stock turbos) in a Supra that go to Motorhead Raceways to pick up their new "shells" (Upgraded turbos) They end up in a race against their friend Walter, a supercharger in a Mustang.
This is an adorable short story with brightly colored, fantastic artwork and a superb way to introduce a little one to cars in a tangible, understandable way.
Plus it's super fun to read, making all the car noises the best you can!
We had contacted Michael before the book was released and expressed our enthusiasm for his new project! I was still pregnant at the time but was so stocked for a story like this for Kai's already growing library. When we had troubles ordering Michael worked with us personally to ship the book to us, even adding a little note just for Kai!
We were so thankful, & Ryan read it to Kai every night until he was born! We still read it at least once a week, and it always goes on any road trip we take! We can never get enough! We love these books and can't wait to have a whole section of them to choose from in our library!
We adore you Michael,
You have lifetime fans in us!
If you want to add this wonderful book to your library, check it out HERE on Amazon!
Check back later for a review of Michael Myers 2nd book in the series,
The Sideways Sliders!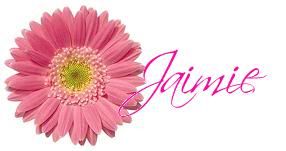 * I was in no way reimbursed for this review. All views expressed here are my own. I purchased the book and approached Michael Myers myself to write this book review in hopes of sharing his wonderful series with as many people as I could! *